Bain & Company is a global top-3 strategy consulting firm with a passion for achieving measurable results. We help the most ambitious change-makers define the future. Across 59 offices in 37 countries, we work alongside our clients as one team with a shared ambition – outperform their competition and redefine their industries. We complement our tailored, integrated expertise with an ecosystem of digital innovators to deliver better, faster, and longer-lasting results.
The Bain Amsterdam office shows a diversity of talented people and a strong office culture. We are informal, direct, and honest with our clients and amongst each other. Our culture is characterized by pragmatism and entrepreneurship. Bain consultants are energetic and like to go an extra mile to get things done, both at work and beyond. We give you unparalleled opportunities to learn and develop yourself further. Intensive coaching and our extensive training programs will help you achieve your goals.


Kearney is a word-wide operating Strategy Consultant, present in over 39 countries. Since 1926, we help leading organisations to make the best strategic decisions possible.
At Kearney you are part of an international team of highly educated colleagues. Charasteristic is our no-nonsense mentality and our preference for diversity, pragmatic problem solving and our drive to get the best result possible.
We offer a stimulating work environment, a close team structure, and all our expertise we gathered during the past 90 years to gain tangible knowledge and experience. From your first day you are encouraged to make impact. If you can dream it, you can do it at Kearney!
Boston Consultancy Group (BCG) is a worldwide leader in Strategy Consulting. BCG can give high-quality advice focusing on a permanent advantage over the competitors of their customers. This advice is groundbreaking and company-specific.
The projects, always executed as a team with the customer, vary from fusions to take-overs and restructuring, and from growth strategies to innovation. BCG advises from various Practice Areas such as Consumer Goods, Retail, Financial Services, Industrial Goods, Energy, and High Technology.
The foundation of advice is always fact-based quantitative analyses. Our customers are multinationals and are present at the very top of the business life. BCG is the fastest-growing strategy consultant in the Netherlands. Consultants are both team players as individual thinkers, both creative as structures, both rational and emotionally intelligent.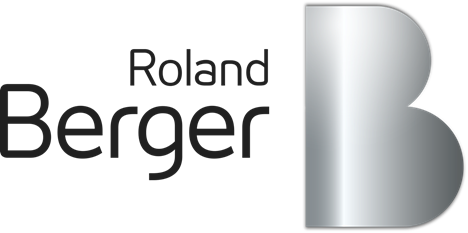 Roland Berger is an international strategic consultancy with approximately 2,400 employees in 52 offices in 35 countries. Our firm is in the top 3 of strategy advisors in Europe and the top 5 worldwide.
We support our clients in achieving fast and stable growth, better margins, and greater business value. We are entrepreneurs and we understand our customers. We make their challenges our own and always deliver an implementable result. This is reflected in our values: entrepreneurship, empathy, and excellence.
The experience backgrounds at Roland Berger are diverse and the culture of the Dutch office is known as young, energetic, collegial, enterprising, professional, and sharp. Roland Berger is looking for academics with strong analytical skills, an affinity with strategy consulting, an entrepreneurial spirit, and a connection with our office. A specific study is not important, but diversity within our office is. We look forward to seeing you!
OC&C Strategy Consultants is back! The team of 45 consultants focuses purely on strategy advice and thus answers the most complex questions in the field of company, acquisition, and portfolio strategy. From Rotterdam, we advise clients in a variety of sectors, from private equity firms and funds to companies in retail, services, technology, and logistics. Collaboration with the other 11 OC&C offices worldwide is often sought to serve the most interesting clients and offer consultants the best learning experience.
Talent, dedication, and enthusiasm are more important than what kind of study you have done. Important keywords are superior analytical skills, strong curiosity, entrepreneurial, driven, mature, and no-nonsense mentality. You must be willing to work in teams and have a positive and critical attitude. You distinguish yourself as a top talent who can look at issues in a unique way because of your special background.